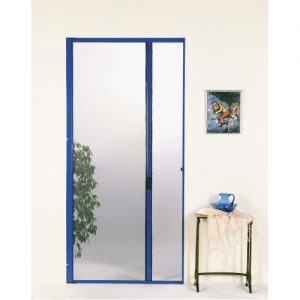 · Κατασκευάζονται από ηλεκτροστατικά βαμμένο ή ανοδειωμένο αλουμίνιο και σήτα μεγάλης αντοχής από Fiberglass that does not rot and is burned.
· Με δυνατότητα προσθήκης φρένου επαναφοράς
· Εύκολο και ασφαλές κλείσιμο, με μαγνήτη ή γάντζο.
· With stopper-wedge intermediate arresting the sieve
· Δυνατότητα επιλογής από απλό, σκληρό ή αντιανεμικό meshlock brush for added resistance to wind loads.
· Δυνατότητα αναδίπλωσης του κάτω οδηγού.
· Με γαλβανισμένο ελατήριο για μοναδική αντοχή των μηχανισμών ενάντια στις καιρικές συνθήκες όπως υγρασία, saltiness etc.
· Τα πλαστικά μέρη είναι από υαλοενισχυμένα πολυαμίδια που δεν αλλοιώνονται από το νερό, humidity, heat or sun.
· Διατίθεται σε 4 different thicknesses: 33, 38, 40 & 41 mm and can cover a maximum opening 1,5 measures.
Η οριζόντια σήτα αυτόματης επαναφοράς παράγεται σύμφωνα με τη δήλωση συμμόρφωσης THISfollowing the guidelines and the harmonized European standards in terms of wind, the control force and the mechanical strength.